"Dream on it. Let your mind take you to places you would like to go, and then think about it and plan it and celebrate the possibilities. And don't listen to anyone who doesn't know how to dream." ~ Liza Minnelli
*********************************************
We were happy to celebrate the beginning of Emily and Luke's Life together...
***************************************************
...
Shadow Shot Sunday~
#123-
~ My Turkeys!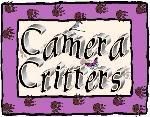 ...
Camera Critters #129-
I am in South Carolina; USA and it is Fall here.. time for thinking about sweaters and football games.. pumpkin patches and jack-o-lanterns and roast turkey.. I am pretty sure that my turkeys are safe for the time being.. they talk to us while we gather the hen eggs and feed the hog.. I think they are trying to woo us so that they will not be on the table for any fall festivals..
Thanks for stopping b y my blog today.. I welcome comments and followers... I hope you have a wonderful day!
Patsy